L. REDDING

L. Redding is a film about Lilly Redding a naive woman working on a campaign. She has a secret admirer who finally works up the courage to ask her on a date. Lilly takes a suggested shortcut to her grandma's from a stranger in an elevator. When she reaches grandma's she discovers an awful surprise.




LAST LETTER BY TRAVIS BARNES


Shot and recorded live.
VALENTINE ROAD


The first teaser for Valentine Road, a web serial set in prohibition-era Iowa. I was a producer on this.

TACE

Gerome struggles with a question was "it out of love" or "insanity". He falls further into his own psyche by either his conscience or the still beating heart of his lover.
UNPUBLISHED


A short film created by Slater Maxwell Productions for the 48 Hour Film Project in Des Moines, Iowa for the 2010 competition.
THE YIN OF GARY FISCHER'S LIFE


The 2nd Feature I've worked on. I had the honor of producing this film as well as sharing many other duties.
AIFEALA

Simon has reached the end of his life. Alone he falls into deep thought. Thinking about the love he lost and the revenge he took on those who took her away from him.

Powered by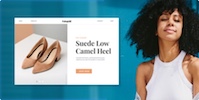 Create your own unique website with customizable templates.