Who We Are
Why Blow Your Kazoo?

Ever been told you shouldn't toot your own horn? We all have instruments we play or that are our talent. I'm just asking everyone to play it/use it





Matthew Clark currently works as the Sales Promotions Coordinator at WOI in Des Moines, Iowa. Matthew has been involved with many feature films, shorts, and documentaries. He started early with stop motion animations, and puppet shows. And now enjoys creating and telling stories through photos and film.
Powered by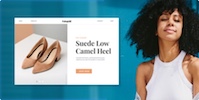 Create your own unique website with customizable templates.